#1 Renton Fuel Delivery
@Tow World Towing
Roadside Service performs 24/7-
Call for fast ETA at
(425)679-2500 Greg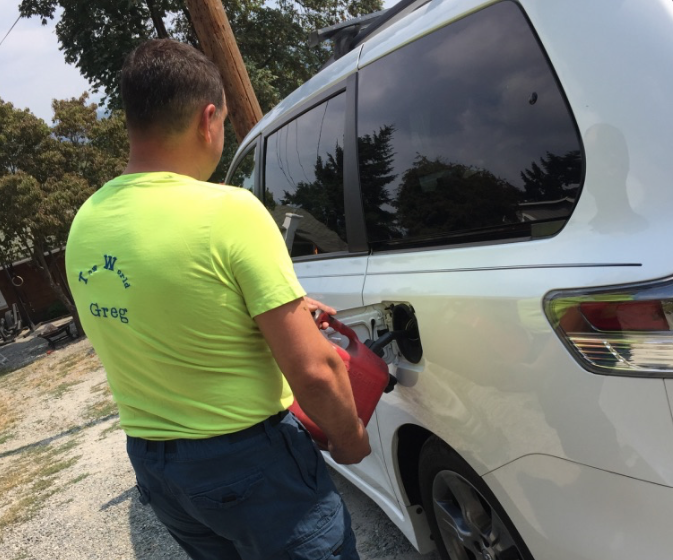 Fast Renton Fuel Delivery,  Tow World Towing performs services 24/7 in Renton South Seattle, West Seattle, Bellevue, Newcastle, Factoria, Issaquah, fuel delivery towing on flatbed as needed hauling transporting winching jump start tire change lock outs and all kind roadside services call us 425-679-2500 Greg, Insured and Licensed for a  Fast ETA Reliable Affordable Roadside call 24/7
Fast Renton fuel delivery The first step in the fuel delivery process is for the customer to contact the towing company and request fuel delivery. This can be done by phone, email, or through an online platform.
Verification of location: Once the towing company has received the request for fuel delivery, they will need to verify the location of the customer to ensure that they are able to provide the service. The customer will need to provide the towing company with their exact location, including any relevant landmarks or other identifying features.

Assessment of fuel requirements: The next step is for the towing company to assess the customer's fuel requirements. This will involve determining the type and amount of fuel needed, as well as any other special considerations such as the type of vehicle being fueled or any access restrictions that may be in place.

Dispatching of tow truck: Once the fuel requirements have been assessed, the towing company will dispatch a tow truck to the customer's location. The tow truck driver will be equipped with the necessary fuel and equipment to complete the fuel delivery.

Arrival at customer's location: Upon arriving at the customer's location, the tow truck driver will need to locate the customer and ensure that the vehicle is parked in a safe and accessible location. They will also need to obtain any necessary information from the customer, such as the make and model of the vehicle, the location of the fuel tank, and any special instructions.

Fueling of vehicle: With the necessary information in hand, the tow truck driver will proceed to fuel the customer's vehicle. This will involve safely and efficiently transferring the fuel from the tow truck's tank to the customer's vehicle. The driver will need to ensure that the fuel is properly dispensed and that there are no leaks or spills.

Payment and paperwork: Once the fueling is complete, the driver will collect payment from the customer and provide them with any necessary paperwork, such as a receipt or invoice. The customer will also need to sign any relevant documents, such as a waiver or release of liability.

Departure from customer's location: With the fueling process complete and all necessary paperwork in order, the tow truck driver will depart from the customer's location. They will need to ensure that the customer's vehicle is properly secured and that all equipment is stowed away safely.
Overall,  Fast Renton fuel delivery is the fuel delivery process involves several critical steps that must be carefully managed in order to ensure the safe and efficient delivery of fuel to customers in need. By following these steps and using the proper equipment and procedures, towing companies can provide an important service to drivers, helping to keep them safe and secure on the road.