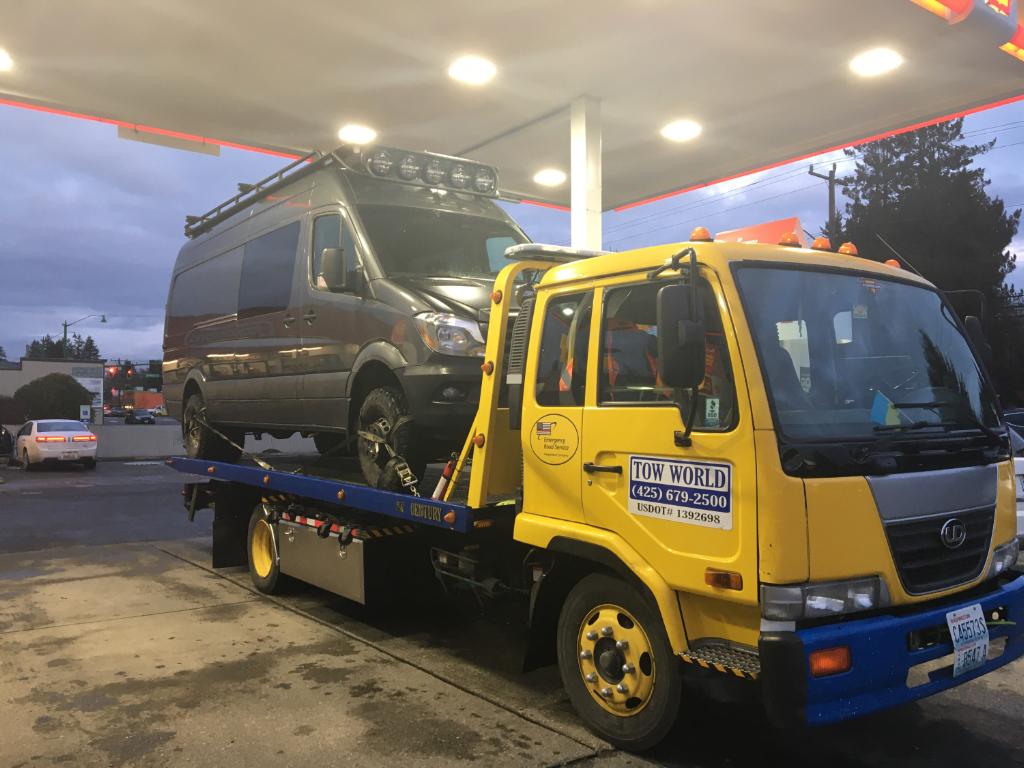 #1 Experienced Fast Van towing service, trucks, all types of light to medium duty towing and hauling transporting equipment, call (425)679-2500.
Dead battery jump start, fuel delivery, fast responce, 20 min arrival time, reasonable prices, winch out service, stuck in a ditch need help call us @Towworldtowing
Van towing service, you want a reliable and experienced towing service that can respond quickly to your needs. A good van towing service should have the necessary equipment and expertise to safely and efficiently tow your van to its destination, whether it's a nearby repair shop or a distant location.
In addition to a fast response time Van towing service, a good van towing service should also have experienced and trained professionals who know how to handle all types of towing situations. Towing a van requires a different set of skills than towing a smaller vehicle, and you want a towing service that has experience with larger vehicles. The towing professionals should be knowledgeable about the different types of van towing equipment and be able to use them safely and efficiently.
Safety is paramount when it comes to van towing service, and a good van towing service should take every precaution to ensure that your van is transported safely and securely. They should use the appropriate equipment, such as a flatbed tow truck, to minimize the risk of damage to your van during transport. They should also have the necessary safety gear, such as reflective vests and warning lights, to ensure that other drivers can see the tow truck and van on the road.
Another important aspect of a good is clear communication with the customer. The towing professionals should be able to explain the towing process to you and answer any questions you may have. They should also keep you updated throughout the towing process, from the initial dispatch to the final drop-off location.
Finally, a good van towing service should be transparent about its pricing and billing policies. They should provide you with a clear estimate of the costs involved in towing your van, including any additional fees for mileage, after-hours service, or other factors. They should also provide you with a detailed invoice that breaks down the charges so that you can understand exactly what you're paying for.
In summary, a good van towing service should be fast, experienced, and safety-conscious, with clear communication and transparent pricing policies. When choosing a van towing service, look for a company that has a proven track record of providing reliable and efficient service to its customers.
---
---
Table of Content