---
Luxury Sports vehicle tow description
---
---
#1 Luxury vehicle tow Seatac, WA, super low ground clearance needs right approach tow truck flax flatbed. If you got flat tire, no tire, deflated tire, cant change onto spare tire, lug nut dislodged spins, need tire shop or dealership service, no worries we have tool- flatbed tow truck right approach raw flex-bed to assist and professionals tow truck driver to tow it to the tire shop, call Tow World Towing at (425)679-2500
Search online for towing companies luxury vehicle tow SeaTac, Wa area that specialize in luxury car towing. Read reviews and ratings from previous customers to determine the company's reliability and quality of service.
Call the towing company and ask about their experience or photos with towing sports luxury vehicle, their availability, and their pricing.
Confirm that the towing company has the proper equipment to tow your sports luxury vehicle tow without causing damage. Make sure the towing company is licensed, insured, and certified to provide towing services for your luxury vehicle tow Seatac.
Obtain a detailed receipt or invoice of the towing service, for insurance reimbursement, including any charges and fees they charge, before and after the service is completed. Tow World Towing in Seatac, WA is excellent ETA and reasonable prices. Give us a call.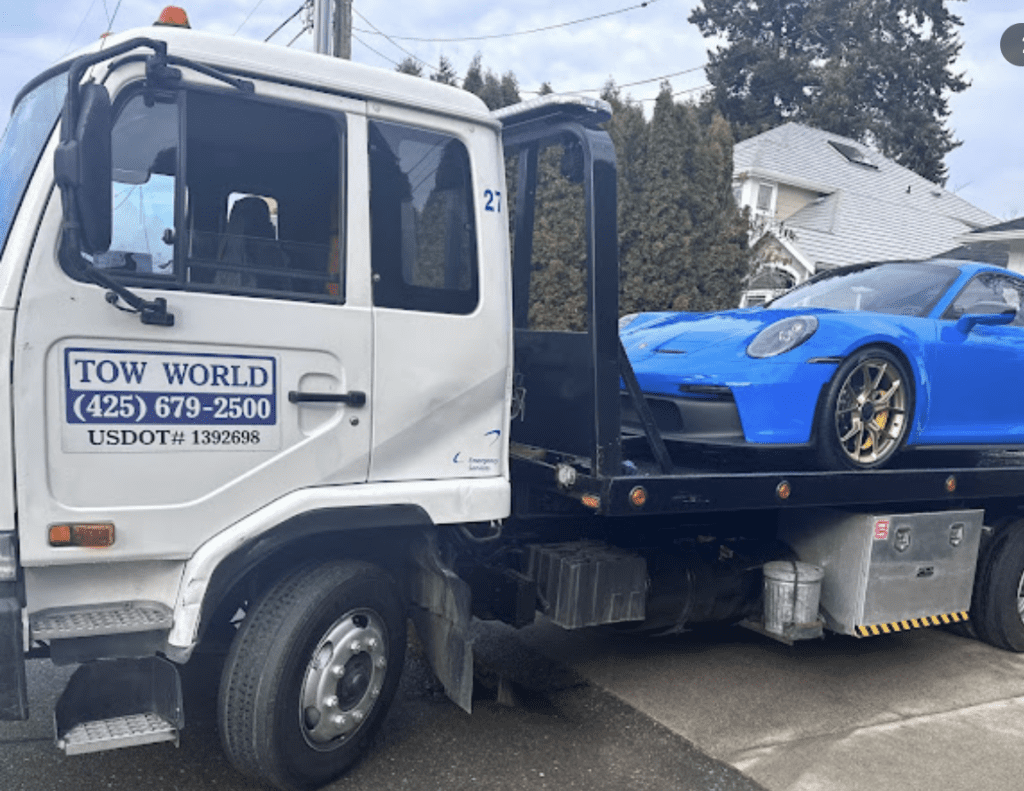 ---
---
---
---
Table of Content