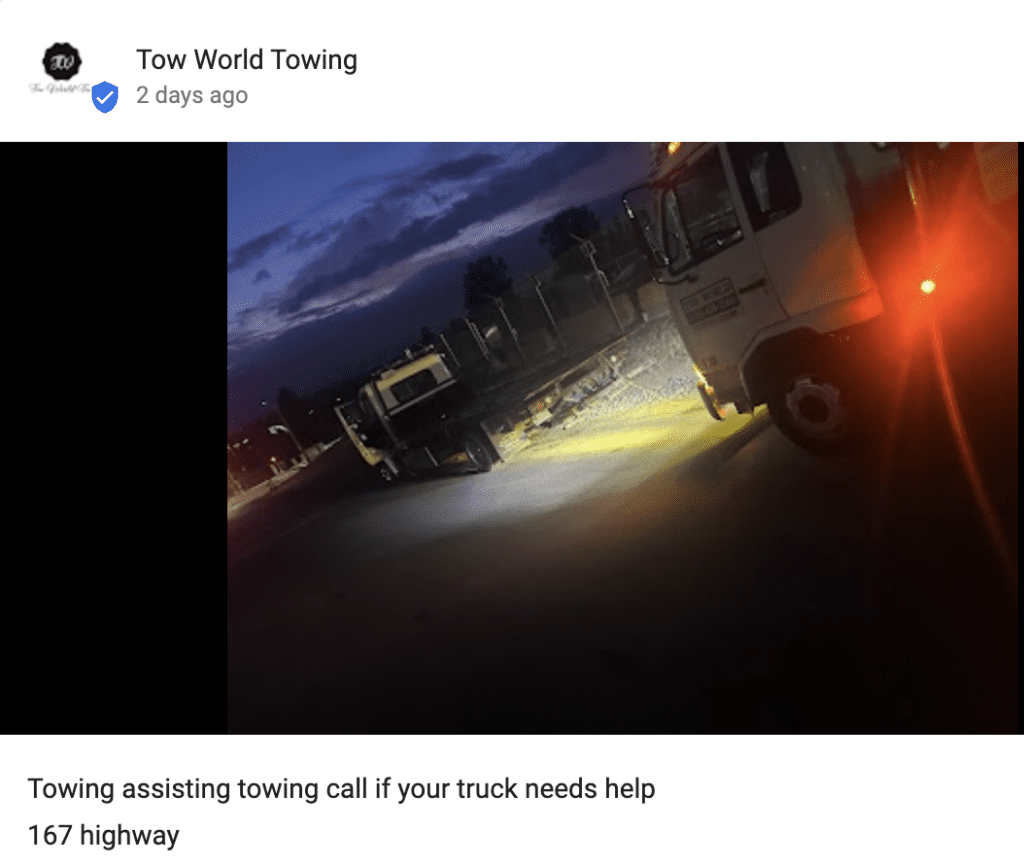 Fast Renton Towing and Roadside assistance on road, we perform all work on the road or at your place, we check manually with mechanical experience battery, things that might cause issues if wont start with jump box assist,
Local Towing: Renton Tow at Tow World Emphasize on local presence to target customers within our service area.
Flatbed Towing: We offer flatbed towing, because it as a safe and reliable option.
Winch-Out Services: For vehicles stuck in difficult spots, like mud or ditches.
Long-Distance Towing: Tow World Towing in Renton, WA has a capability to tow vehicles over long distances.
Medium-Duty Towing: We handle larger vehicles like trucks and RVs, up to 20′ length.
Motorcycle Towing: We specialized towing for motorcycles, please keep that in mind and know it.
Car Lockout Service: For people who are locked out of their vehicles, Tow World Towing service can be a lifesaver.
Jump Start Services: We are experienced and ability to jump-start vehicles and semi-trucks with dead batteries.
Fuel Delivery: Tow World Towing in Renton, Wa deliver fuel to stranded motorists, check out our site make sure to call us 247.
Local Landmarks:Renton is our landmark and nearby also we provide service or popular areas we serve. Kent, Bellevue, Issaquah.
Licensed and Insured: Be Assure customers we show professionalism and liability coverage. 100%
Fast Response Time: Tow World is known for quick arrivals. 20 min
Affordable Towing: We are for budget-conscious customers.
Free Quotes: Tow World Towing in Renton, Wa provides free quotes for your towing services.
Experienced Drivers: We Emphasize the expertise of our driver and his ability to handle various situations.
Remember, the goal is to
"From roadside rescues to long-distance journeys, our dedicated team at Tow World Towing Company in Renton, Wa Renton-Tow is committed to delivering top-notch towing services that exceed your expectations. Our mission is to turn stressful situations into positive experiences, and we are glad in being your reliable partner on the road.
But don't just take our word for it. Our satisfied customers are a testament to the quality and care we put into every service we provide. Their smiles and words of gratitude inspire us to continue striving for excellence day in and day out.
Join the ranks of our satisfied customers who have experienced the difference with Tow World Towing Renton Tow. Let us be the helping hand you can trust whenever you're in need. Your satisfaction is our driving force, and we look forward to the opportunity to serve you."
---
---
Table of Content